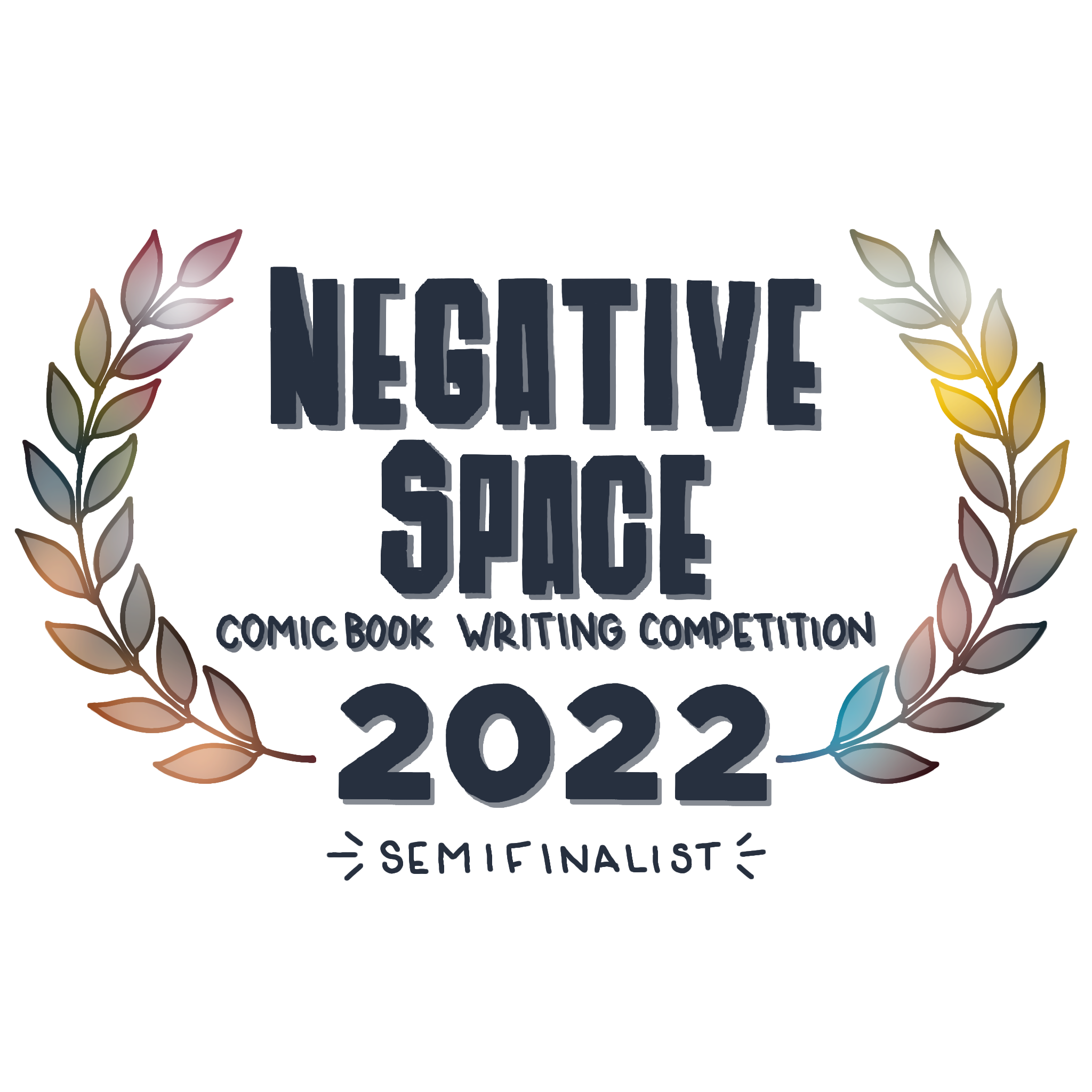 Thrilled to let everyone know my script, The Outlaw Situation made the semifinals in the Negative Space Comicbook Writing Competition.
Congrats to all the other writers out here doing the things.
What's it about?
The Outlaw Situation
 - A once notorious outlaw enjoys a semi-quiet life on the literal edge of the galaxy; but when the past arrives with a warship and a grudge, she must return to her old ways - and pull an impossible heist - or see her new home and everyone in it destroyed.
What are they saying?
"Your voice and tone kept me really engaged to this story — and you clearly have a great grasp of the comic book writing as a skill and as a storyteller. Keep it up, this was a great read and can't wait to see it as a comic!"
 --Nahuel F.A.